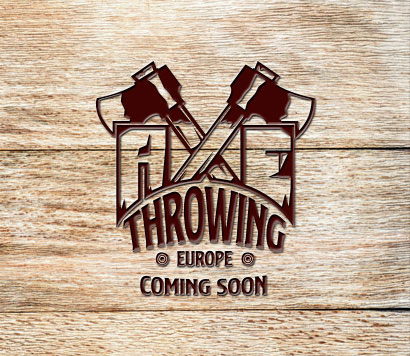 CONVENTA Best event award 2019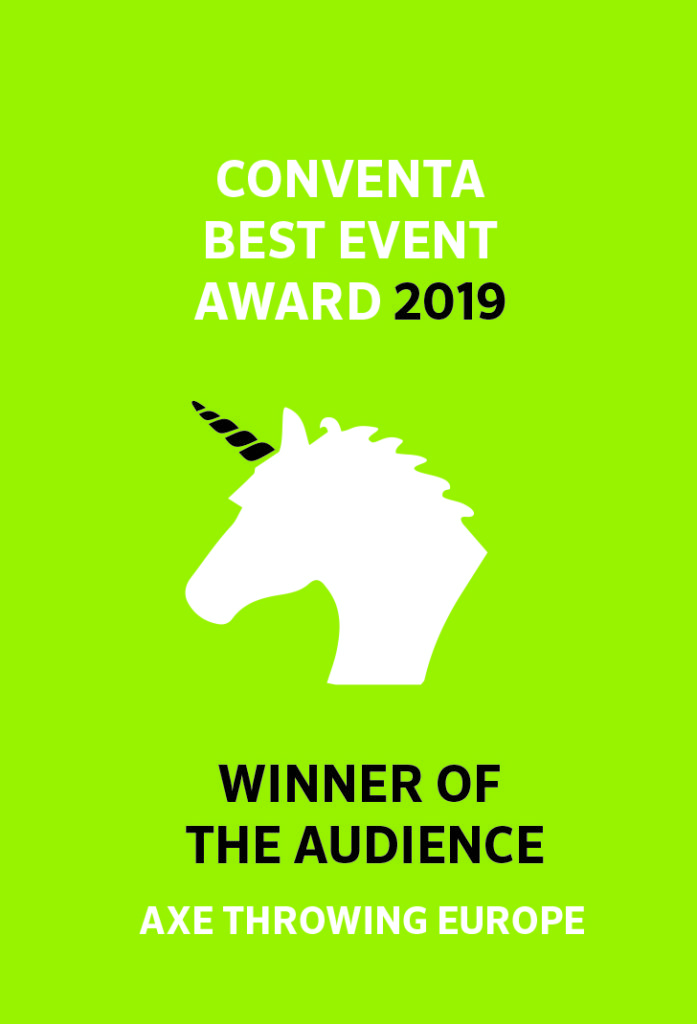 Franchise
Axe Throwing Europe™, a project run by the Proactivita Institute, was founded by two trendsetting Slovenian companies, Escape Room Enigmarium and Walnut Grove Group, both leaders in a real-life games, gamification and teambuilding in the Alpe-Adria region.
In November 2018, we opened Europe's largest Axe Throwing Centre in Ljubljana, the capital of Slovenia. (Watch the video and see how we built it!)
We named it Axe Throwing Europe™ with the strategy and vision to open franchises/partnerships across Europe. But that's not all. Since we are the official partner of the World Axe Throwing League, not only are we organising the Slovenian National League, we would like to organise the European League.
AXE THROWING – the hottest trend in group activities and great business opportunity and partnership collaboration!  
Axe Throwing Europe® Sekiromet®  Franchise: Complete know-how, marketing, and advertising support under the brand Axe Throwing EUROPE®. 
A franchise offers complete know-how: from how to choose the correct space, how to build the throwing ranges, up to hints about insurance and the important part: how to entertain the visitors at the facility to attract returning costumers most importantly – and how to promote the business and do the marketing and PR. Since it is not enough just to open the facility – the key is to turn it into the most popular fun thing to do in your city!
Our franchise package will provide you with all the rules and requirements. Our goal is also to create a network of centers that will be recognizable and known for providing the best axe throwing experience.
We created an unforgettable axe-perience from A to Z that says:  »Try AXE THROWING and come throw axes in an upbeat atmosphere filled with good music and good times for everyone. Our coaches will teach you to properly and safely throw an axe and then lead you in different games for 90 minutes. You won't believe the thrill of hitting the bulls-eye!«
We learned that we are stronger as a team as an individual. That's why we are looking for a partnership for opening Axe Throwing facility in different cities.
We are offering complete Axe Throwing »Franchise«: know how, marketing and advertising support under brand Axe Throwing EUROPE – because it is not enough to set up the targets – the secret is in designing unforgettable experiences that will turn your venue in a popular spot (and sport).
The franchise package includes everything you need to launch a successful bussiness:  
1)         Manual 1:  How to open axe throwing facility 
– all you need to know about choosing the right,  appropriate place, the materials, how to build ranges, safety, measurements
2)       Manual 2: How to run a successful axe throwing facility 
– it is not enough to open a venue. The magic happened if you know how to how to entertain people, play games, organize events. You'll get a complete list of gamemasters tasks, safety protocol, program of the show.
 3)      Manual 3: Brand Book and Corporate Identity +  complete PR and marketing strategy
 (logo, flyers, posters, billboards, files ready to translate  + logo can be adapted to your city) 
–         it is very important how to run the promotion and advertising in order to create the hottest group activity.  We know how to do it, since our team has 25+ experience in marketing, PR, advertising, and event management.  We made it to the news on the most popular Slovene television channels, all major newspapers and magazines have been reporting positively on this new activity in Ljubljana.
We've  got an prestigious award  CONVENTA BEST EVENT AWARD 2019 – WINNER OF THE AUDIENCE  for the best launch of the Axe Throwing Sport in Europe!
We learned that we are stronger as a team as individual. That's why we are looking for partnership for opening Axe Throwing facility  in different European cities. 
Since it is proven that franchises have a higher rate of success in comparison to a new business.  "The franchise industry often boasts survival rates of 95% for a new franchise business, while data from the Small Business Association and others suggest that 90% of small ventures will fail within their first year of life." –  we are inviting you to hit the bullseye together!
So, drop us a line and tell us a bit more about your company, your city and previous expereiences – lets know each other a little better: